"It is possible to change the world, one word at a time. The stories I am telling need to be told."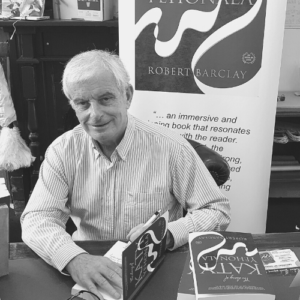 Robert's vivid storytelling and sharp-witted dialogue tell the love stories of remarkable, headstrong women thrust centre stage into our great human dramas.
"Masterful and gripping, as if the author anticipates everything we as readers will demand and he delivers...Exceptional follow on to The Diary of Katy Yehonala..."
A murder mystery...The Girl in the Orphanage is written with both great sensitivity and stark realism... This is a disturbing yet compelling read that is highly recommended".
A wonderful novel, this book is truly amazing. The story of three powerful women and their struggles through life. A beautiful story taking the reader to different times and cultures throughout the world.
"As a series, it is wonderfully compelling yet as each book is so beautiful and amazing on its own, the enjoyment of these books is just so absorbing… Brilliant read…"
Discover the Unfolding Compendium
The Diary of Katy Yehonala
A sweeping saga of three generations of extraordinary women who lifted their gaze beyond their turbulent history, each to fulfil unique destinies.
The Girl in the Orphanage
An exotic murder-mystery about flawed heroines who changed the world just a little and who let us imagine a kinder one. Riveting storytelling.
From the bucolic Hampshire villages of Jane Austen to the steamy rainforests of Borneo, Katy and Clara Yehonala join a new heroine to confront the devastating price the world pays for beauty.
A Celebration of Amazing Women
I celebrate amazing heroines in my literary fiction. Nominate your Millennial Woman changing the world in the Arts, business, environmental or human rights activism to feature on the website and social media HERE